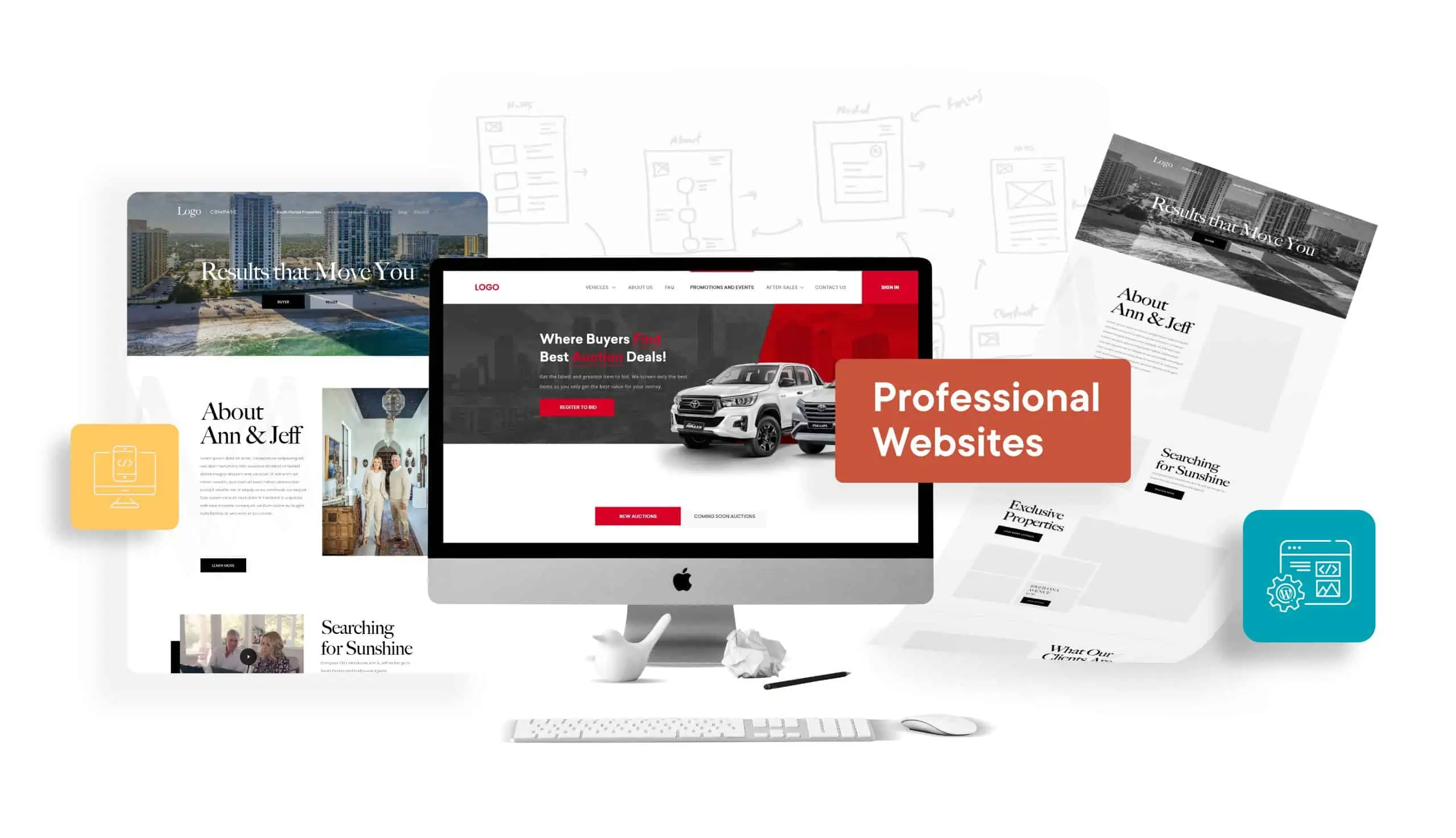 Professional Website Design, Planned to Provide Cutting-Edge Online Experiences
Our design process incorporates data from market & competitive research which allow us to make design decisions for a purpose based on informational and transactional importance found in our research. We are an affordable and results-driven design agency. Take a look at some of the benefits of working with us:
We are WordPress experts. Our websites are built using WordPress, the most popular Content Management System there is. This allows your brand to take advantage of the many helpful and affordable plugins and attributes WordPress has to offer.
Our sites are lightning-fast. – Website speed is an important user and SEO ranking factor these days. We'll make sure your website loads quickly and efficiently and your coding is lightning fast.
Your site will be simple to maintain & update. Our back end systems are designed to make it as simple as possible to expand and grow your site. From creating and updating blogs and pages, to adding and managing products in your online store we make sure your work is as simple as possible.
We blend beauty and functionality. You won't receive an ordinary web design or a templated solution from us, we'll design your site to be an accurate reflection of your brand and use the latest programming so it looks great and performs well.
We offer responsive web design services. We develop user-friendly websites that are optimized for mobile, desktop, and other devices. No matter what kind of device your customers use, your site will look great and be highly functional.
We optimize for SEO success. We don't just build websites – we build websites that rank well on all major search engines. PixelChefs is a full-service digital marketing agency that specializes in smart web design and smarter SEO.
Looking for a WordPress development partner
Look no further! WPXStudios can build custom web design for you!
Let's Talk